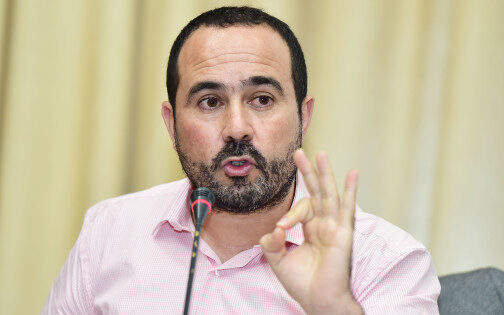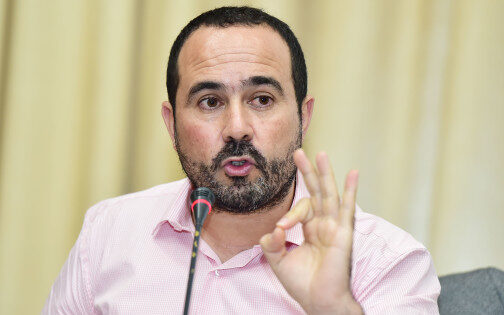 After a year of detention without trial, Moroccan journalist Souleiman Raissouni has begun an open hunger strike.
In a leaked message, Raissouni said, "I have been patient over this injustice for a year now, waiting for justice and truth. Today, my patience ends."
"I now take this step. Either I will regain my freedom, arbitrarily taken, or I go with my head high, and my heart broken."
Raissouni suffers from several chronic diseases, which the hunger strike may aggravate.
According to various Moroccan human-rights organisations, Raissouni's case has involved numerous, dangerous violations of his constitutional rights, including the right to a presumption of innocence. He was prevented from communicating with his lawyers until three weeks after the start of his detention.
These violations, say the same organisations, are punishment for Raissouni's editorship of the daily Akhbar Al-Youm ('Today's News'). The paper was critical of the security services and judiciary, including the public prosecutor's office.
Raissouni's case is one several campaigns against journalists and human-rights activists, with the government routinely using allegations of sexual assault to defame its critics.
Security forces arrested Raissouni in May 2020 in his Casablanca home, after a complaint of sexual assault was filed against him by a man then living in Marrakesh.
Souleiman is brother of Moroccan jurist Amhad Raissouni, himself president of the International Union of Muslim Scholars.
Morocco currently ranks 133th of 180 countries in terms of press freedoms, according to Reporters without Borders. RSF confirms that five journalists are currently being held arbitrarily in Morocco.
Moroccan authorities recently gave Saudi Arabian-Australian academic Osama al-Hassani to Saudi authorities, despite the grave risks he faces in that country.