Twenty-three detainees in Algeria have been on hunger strike for more than a week after they were arrested for taking part in a pro-democracy protest.
The detainees, who are being held at El Harrach prison, have been accused by Algerian authorities of "damaging national unity" and participating in an "unarmed gathering".
They are part of the pro-democracy Hirak protest movement, which was formed in 2019 and has held regular actions ever since demanding changes to the political system.
Hirak's second anniversary, on 22 February, was marked with largescale protests across Algeria. Since then, protests have been held weekly. They have called for an independent judiciary to investigate the detention of opponents of the regime.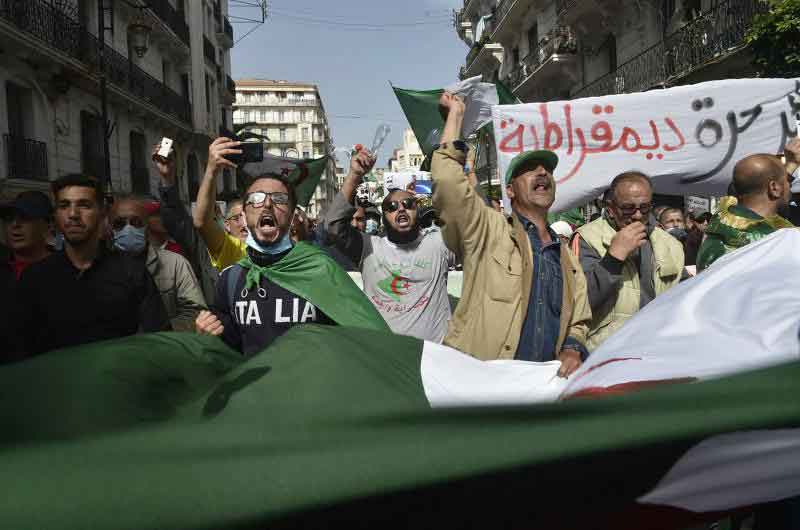 Several judges have also been suspended and face legal action over their supposed sympathies to the movement.
Many of those attending the protests have held placards and banners bearing the images of those detained by the authorities.
The Hirak protests have been held in the context of the announcement of legislative elections in Algeria, set for 12 June. This date is earlier than anticipated, and the proposal has led to many involved in the democracy movement to call for a boycott of the vote, citing concerns over its legitimacy.
The opposition Socialist Forces Front has said it will join the boycott, stating that "the elections do not constitute the solution to the multi-dimensional crisis that the country is experiencing".