International human rights groups have renewed their condemnations of the Egyptian regime's appalling treatment of civilians in the Sinai Peninsula.
Most recently, groups have claimed that the continuing state strategy of demolishing civilians' homes in the North Sinai governorates a war crime.
The current phase of fighting in the province began in 2013,, between Egyptian state forces and an armed group that came to be linked with Islamic State (otherwise known as Daesh), the Sinai Province group. The group is itself accused of numerous human rights violations. However, the Egyptian state has used the force's presence as a justification for its own violence against civilians.
Since 2013, thousands of houses have been demolished and more than 3,200 families have been displaced (the average number of family members is 5-7 persons) in Sinai, following the regime's decision to vacate the Rafah border strip in October 2014.
The official justification for the destruction of civilians' homes is that it necessary in the fight against terrorism.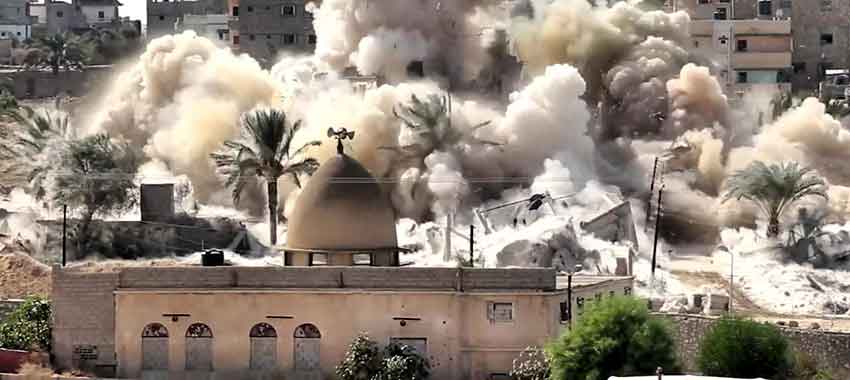 Reporting from the province is practically impossible currently, due to state harassment of journalists, which itself constitutes a violation of basic norms of openness.
Egypt's international allies, including the US and Britain, have a crucial role in the Sinai conflict given the vast amount of military aid they continue to provide to it. Al-Sisi's regime is now widely acknowledged to continuously and systematically breach the human rights of prisoners, dissidents – and inhabitants of Sinai.
The  international communityneeds to take serious, decisive positions against the Egyptian regime, which is not subject to any domestic or international monitoring. Without such actions – and counting on the support of the US and Britain – Sisi's Egypt will likely only continue with mass human rights violations.