A joint declaration from over 30 states has condemned the human rights situation in Egypt. 
The declaration was given at the 46th Session of the United Nations (UN) Human Rights Council. It was presented by Kirsti Kauppi, Permanent Representative of Finland to the United Nations.
In her own statement, Kauppi wrote that, "we remain deeply concerned about the trajectory of human rights in Egypt and share the concerns expressed by the High Commissioner for Human Rights and Special Procedure mandate holders."
"We draw particular attention to restrictions on freedom of expression and the right to peaceful assembly, the constrained space for civil societyand political opposition, and the application of terrorism legislation against peaceful critics", the statement continued.
And, in a rare instance of criticism, at a seperate press conference a spokesperson for the new US administration voiced a "deep concern" about Egypt's human rights record. The US and the UK – both major arms suppliers to Egypt – are signatories to the declaration.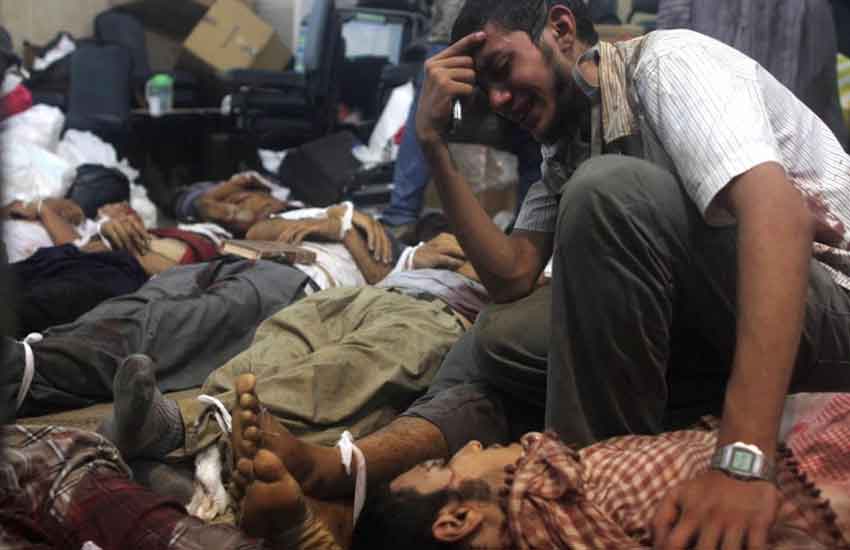 The same spokesperson said that there will be "no blank cheque for any country", in reference to US military aid for Egypt.
The declaration at the UN follows a petition from over 100 global human-rights organisations in February this year concerning the repression of human-rights groups by the Egyptian regime, as led since 2013 by Abdel Fattah el-Sisi. The petition addressed to UN member states, and urged collective action to be undertaken at the same 46th Human Rights Council meeting.
The petition was partly prompted by the shocking arrests of senior staff of the Egyptitan Initiative for Personal Rights (EIPR). The Sisi regime has been criticized by numerous international bodies for its violations of basic human-rights norms, often committed under the guise of "anti-terrorism".
Kauppi's statement, released today, (12 March) stated that "we urge Egypt to guarantee space for civil society –including human rights defenders–to work without fear of intimidation, harassment, arrest, detention or any other form of reprisal. That includes lifting travel bans and asset freezes against human rights defenders – including EIPR staff".
read also: Morocco bears responsibility for endangering Osama Alhasani's life after handing him over to Saudi Arabia