Israeli forces have attacked residents of the Sheikh Jarrah neighbourhood of occupied East Jerusalem or al-Quds as it is known in Arabic, arresting one of them.
Over the last few days, several families in the well-known neighbourhood have been told by various Israeli courts that they must vacate their family homes.
According to eye-witnesses, the occupation's security forces entered the neighbourhood on Tuesday evening (4 May) and blocked residents' access to the neighbourhood.
The same forces arrested Sheikh Jarrah resident Mahmud al-Kurd, one of those whose eviction an Israeli court has ordered. One Palestinian woman suffered head injuries, said witnesses.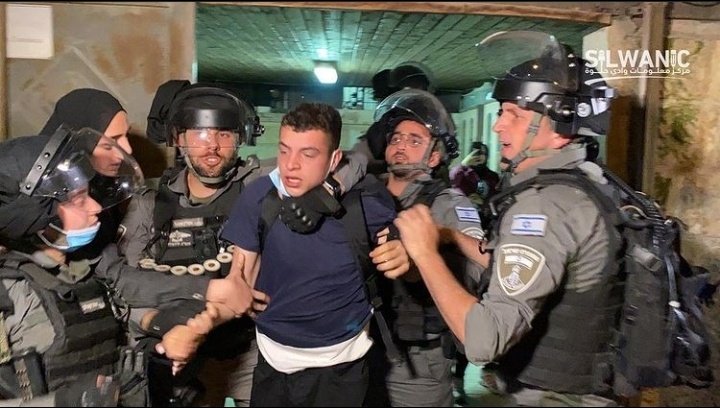 In the immediate aftermath of the Nakba, Palestinians fleeing Israeli forces found sanctuary in Sheikh Jarrah, then administered by the Jordanian state. They were promised official papers after three years of residency – however, many families have been left decades after their arrival, without legal confirmation of their rightful place in the neighbourhood.
Now, further expulsions are an immediate threat.
Continuous pressure from the Israeli state and settlers' groups (which receive huge amounts of funding from the United State) has forced several families from their land. However, in 2009, a Palestinian-Israeli coalition stood up for the occupying forces and prevented a number of expulsions.
The decision of the Supreme Court and yesterday's violence are parts of a campaign to expel Palestinians from their homes in Al-Quds and the wider West Bank, which is occupied by the state of Israel. According to the UN, almost 700 buildings across the occupied West Bank have been demolished – leaving 869 Palestinians homeless – in 2020 alone.