Detention of Princess Latifa
A recent video recording of the detention conditions of Princess Latifa, daughter of the ruler of Dubai Mohamed bin Rashid Al Maktoum, raised great concerns internationally and exposed the horrific human rights situation in UAE, especially violations against women's rights.
The UAE authorities refused to reveal of the whereabouts of Princess Latifa, while the family claimed that she is staying in a safe place, with all her basic rights guaranteed. However, Latif had confirmed many times, through leaked videos, that she is being detained, tortured and facing huge risks.
Al-Maktoum's case has prompted numerous stories in the press over the last period, with both the British Prime Minister Boris Johnson and the office of United Nations' high commissioner for human rights Michelle Bachelet making publically commenting on the case.
Numerous other credible allegations of serious human-rights violations in the Emirates itself have been observed, as well as concerns raised by numerous international human-rights organisations about the UAE's ongoing role in the Yemen war – violations that do not attract the same level of official or press attention.
One such case involves Jordanian national Ahmed Etoum, currently held by Emirati authorities for disparaging remarks he is alleged to have made about the Jordanian authorities via Facebook. It has been reported that "Etoum was snatched by security officers from the street on 14 May 2020, as he walked home with his young children. The children returned home without him. His family only made contact with him a full three weeks after his arrest."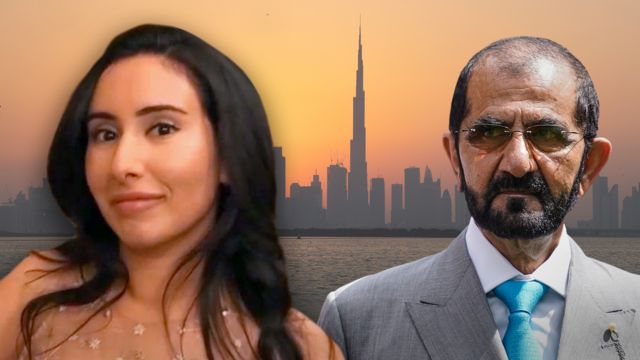 Mr. Etoum's case appears to involve numerous violations of international norms governing the treatment of prisoners. Mr. Etoum, and other prisoners of conscience held by the Emirati authorities, themselves deserve support from the UAE's regional and international allies.
Moreover, the war in Yemen continues, one that has so far cost the lives of 233,000 Yemenis according to the UN. Over 4 million Yemenis have been displaced since 2014, it has been reported.
However, the current British government, as led by Boris Johnson, continues to authorise arms sales to the UAE, including those classed as "bombs and missiles". £1.39 billion worth of such sales were made in only the third quarter of 2020.
Therefore, AOHR UK again states its strong support for Latifa al-Maktoum's own rights, whilst re-doubling its call for the UAE's international allies – especially those that continue to sell the Emirates advanced weapons – to insist an immediate, general compliance with international norms governing both the treatment of prisoners and war.