Mahmoud Hussien who had been held under preventive detention for 4 years since December 2016, on accusations of publishing false news, has been released from detention.
Mahmoud had been arrested after returning to Egypt from Qatar, he was detained on accusations of "Propagating false news aimed at destabilising the country" and "belonging to an outlawed group".
Mahmoud had been held for 4 long years without any formal charges being brought against him, having been taken to trial or convicted. Mahmoud's detention was politically motivated, and he did not receive the very basics of a fair trial throughout his detention.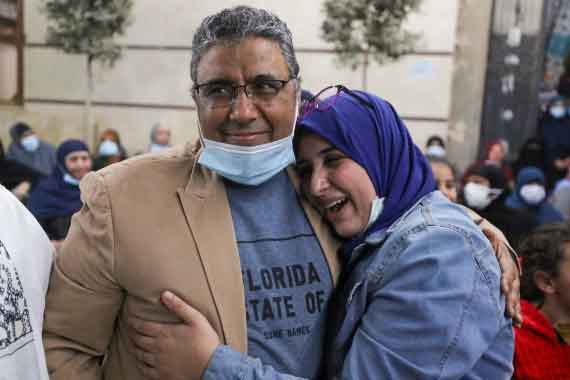 Detention of political opponents, activists, and journalists has been a repressive tool of the Egyptian regime, where there are still over 60,000 political prisoners facing inhumane detention in overcrowded cells, facing torture, and medical negligence without access to fair trials.
Mahmoud's release follows a year of campaigning by human rights groups, including Amnesty International, and Al-Jazeera that put continued pressure on the Egyptian regime and its authorities for his release.
Read also: Egyptian regime abuses its authority over the Rafah Crossing