Israeli occupation forces have shot and killed one young Palestinian, and wounded dozens of others participating in peaceful marches in the north of the West Bank demanding an end to settlements.
In a press statement, the Palestinian Health Minsitry announced the death of Emad Ali Dwaikat, 38-years-old, after he was struck by live fire from Israeli army forces. Dwaikat was participating in a protest in the village of Bitaa, south of Nablus. He was transported to the Rafida hospital in a critical state, after which his death was announced. He was the father of five children.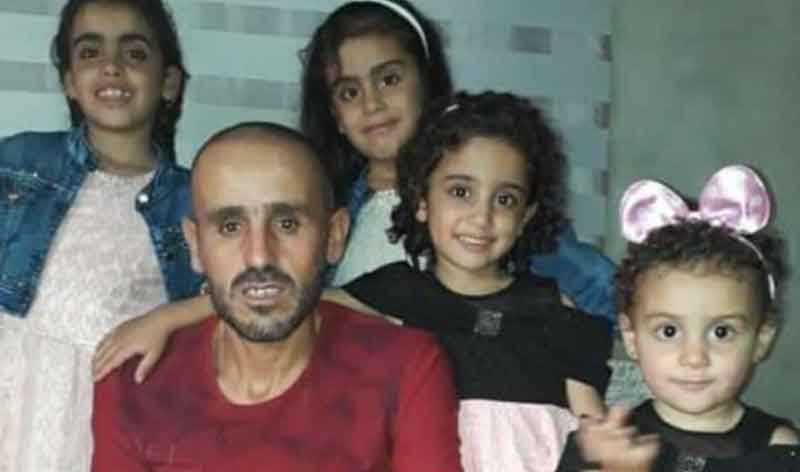 The Israeli army fired both live and rubber bullets, tear gas, and flashbangs at a crowd of hundreds of youth, marching in protest against Israeli settlements on or near their lands, with a particular focus on settlements around Mount Sabih.
The Palestinian Red Crescent has said its staff worked until 2.30 on the morning of 7 August, dealing with "59 casualties in Bitaa". One was the result of live rounds, twenty were due to wounds caused by plastic-coated bullets, thirty-one due to tear-gas inhalation, five due to falls, and two due to direct hits with tear-gas canisters, the organisation clarified.
The Red Crescent reports that one of its own ambulances was directly targeted with rubber bullets by the Israeli occupation forces.
Over the last weeks, dozens of Palestinian residents of Kafr Qaddum, east of Qalqilya, have fallen victim to Israeli repression, after organising weekly marches against settlements in their area and demanding the lifting of the blockade of the village, one maintained for more than 18 years.
Israeli and Palestinian estimates reveal that nearly 650,000 settlers, across 164 settlements and 124 outposts, live in the occupied West Bank and East Jerusalem, or al-Quds as it is known in Arabic.