Prisoners of conscience in Egyptian prisons announced entering into an open hunger strike. This comes amidst ongoing hunger strikes by other detainees who protest their continued detention.
The poet Abdel Rahman Yusuf Al-Qaradawi announced that his arbitrarily detained sister, Ola Al-Qaradawi, had informed the court of going into a hunger strike during her most recent renewal session on Sunday, July 11.
He shared a post on his Facebook page, where he stressed that the family holds the Egyptian regime responsible for Ola's safety, who is still detained despite exceeding the legal period of pretrial detention in her second fabricated case.
Meanwhile, a member of the Egyptian Journalists Syndicate, Mahmoud Kamel, announced that journalist Hisham Fouad has joined those on hunger strike in Egyptian prisons to demand their freedom.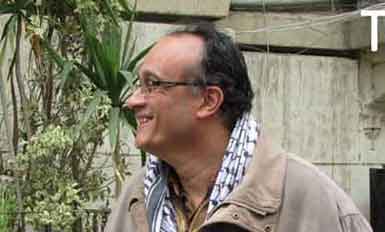 Kamel highlighted that Hisham Fouad has been on a hunger strike since July 10, in protest against being detained for over two-year of pretrial detention, in clear violation of Egyptian law.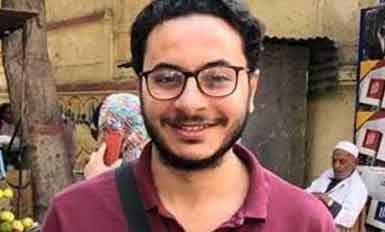 The Egyptian researcher, Ahmed Samir Santawi, announced going into a full hunger strike on June 28, a week after a four-year prison sentence was issued against him, with a fine of 500 pounds, in Case No. 774 of 2021 Emergency State Security Misdemeanour, where he was charged with spreading false news at home and abroad through a Facebook account that Santawi denied having.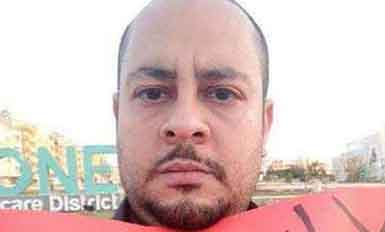 Furthermore, Santawi is still detained in another case on similar charges.
Ahmed Badawy, who was detained for holding a sign saying "No to the amendment of the constitution," announced going into a hunger strike on June 5, in protest against his continued detention in violation of the law. He had already spent two years in pretrial detention without being referred to trial nor released.
It should be noted that two years is the maximum period of pretrial detention in Egyptian.
Since President Abdel Fattah El-Sisi assumed power in Egypt, the Egyptian authorities have been carrying out an unprecedented crackdown on dissidents and critics, arresting thousands in politically motivated arrests, many of whom have been convicted and sentenced in unfair trials or held without trial for years on baseless charges of terrorism, in very poor detention conditions.