The Egyptian security services have arrested three family members of Abdulrahman al-Shuwaikh, who recently claimed in a leaked letter to have been subjected to torture and sexual assault in the high-security al-Menya prison.
24 hours after a recorded plea from al-Shuwaikh's mother, demanding that her son be saved from fresh round torture after news of the assault was spread, a brother of the detainee has announced that the security services raided the al-Shuwaikh home and arrested both Abdulrahman's parents and sister – all rather than holding his attackers to account.
Omar al-Shuwaikh, brother of Abdulrahman, has said in a video message and several statements that the security forces raided the family home, taking his younger sister Salsabil (just 18 years old) and their parents – all in their home clothes – to the security forces HQ in Maasra, after photographing his mother and sister "wearing home clothes ".
"My father (Jamal Matuli al-Shuwaikh) is 65 years old, sick with a heart condition and Hepatitis C, and my mother (Huda Abdulhamid) is diabetic, affecting his eyes and hands, and has had several serious operations.", continued Omar.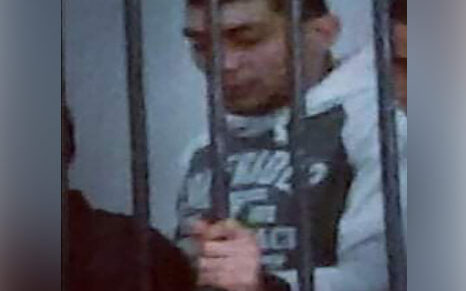 Omar said that his mother was taken in one car and his father and sister in another car. His younger brother Ezzeldin, 12 years old, was left alone in the house.
Huda, Abdulrahman's mother, had released a video calling for help to save the life of Abdulrahman, who announced a hunger strike following his physical and sexual assault by a fellow prisoner, as abetted by the prison authorities. She learned of the assault and torture from a letter he wrote her.
Huda has confirmed that she has filed a complaint with Minia public prosecutor against the officer responsible for the sexual assault again Abdulrahman.
In a handwritten letter, Abdulrahman appealed to the same prosecutor to launch an investigation into the incident, and called on human-rights organisations and all people of conscience to intervene.
Al-Shuwaikh mentioned the names of those involved in his letter.
Abdulrahman has announced that he has begun a full hunger strike until those responsible for his assault are brought to account. He was assaulted "after a verbal altercation with a fellow prisoner", he has said.
On Sunday, Arab Organisation for Human Rights in the UK (AOHR UK) launched a campaign calling for the release of Abdulrahman al-Shuwaikh, for the opening of an urgent investigation into the violations he has suffered, and for those responsible to be brought to justice.
AOHR UK calls on all activists, journalists, bloggers, and human-rights defenders to take up the cause of the young prisoner Abdulrahman al-Shuwaikh, and to demand of the international community and international bodies to themselves put pressure on the Egyptian authorities to halt these violations against Abdulrahman, to immediately release him, and to hold those who abused him to account.
Since coming to power, President Abdel Fattah al-Sisi has waged a campaign of repression against its critics, arresting, convicting, and detaining tens of thousands of them – many of whom have been held in inhuman conditions throughout. The regime's use of collective punishment against families, as in the case of Abdulrahman, is a tried-and-tested part of this campaign – anything that stops the calls for freedom and dignity.
AOHR UK, therefore, calls on decision-makers around the world to pressure the Egyptian regime to stop taking the families of its critics hostage.