Egyptian journalist and human rights activist Khaled Dawoud had been released from prison in Egypt, having been held without charge since September 2019. He was released in the early hours of Monday.
Reports indicate that Dawoud was kept in a "suffocating space" with other detainees, was forced to sleep on the floor and was banned from leaving his cell for exercise.
He still faces an investigation for disseminating fake news and assisting a terrorist group – both of which are common allegations made by the regime against its detractors.
Dawoud was the assistant editor-in-chief of Al-Ahram Weekly and was known for writing articles critical of the regime led by President Abdel Fattah el-Sisi.
He is also a leading opposition figure, previously chairing the Dostour Party – a liberal group.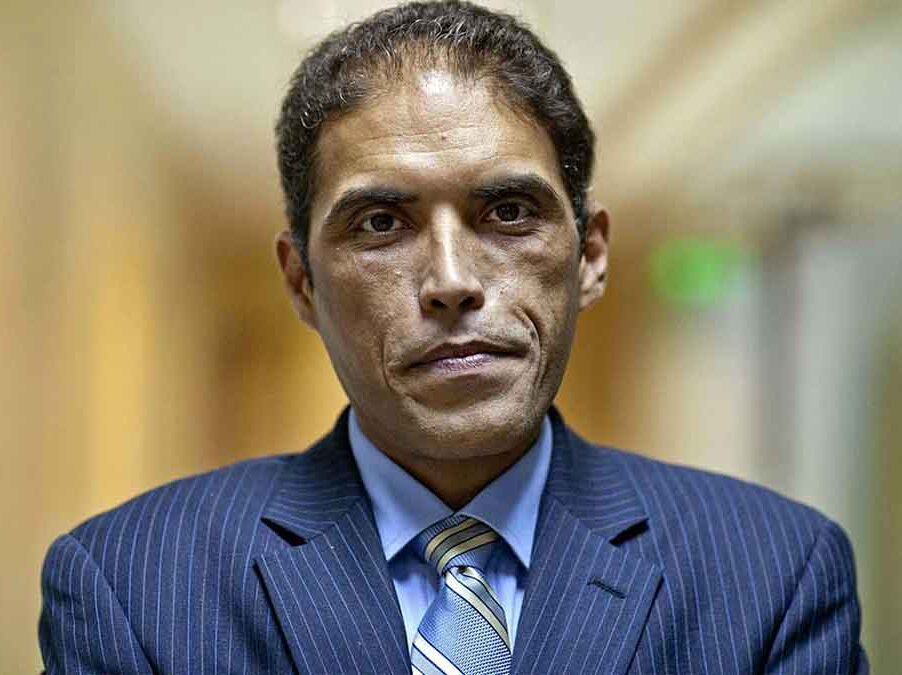 In September 2019, Dawoud was arrested while travelling to see his father in Cairo. His detention came during a wave of protests against government corruption.
While no charges were made against Dawoud during his year and eight months in prison, regime authorities accused him of working with a terrorist organisation, spreading false information and misusing social media.
He was released following a popular campaign for his freedom, set up after he was first arrested.
Dawoud is one of many journalists who have been detained by the regime for daring to speak out against it. Human rights monitors have noted that captive journalists often face torture and are denied medical care. Many die while in detention, while others are left with long-term physical and mental issues following their release.
In February of this year, another journalist, Mahmoud Hussein from Al Jazeera, was also released from Egyptian captivity. He had been detained without charge or trial for more than four years, after he visited his family for a holiday.
Egypt is reportedly the third-worst country in the world for jailing journalists, behind China and Turkey.
In total, there are thought to be 60,000 political prisoners in the country. Sisi claims that figure is zero.